Hi. Have you tried this product yourself?
Sebastian - ibbü expert
Hi, yes I bought it six months ago. And I'd get it again without hesitating!

Share your tips and advice with your online peers.
Join ibbü and get paid for sharing.
Join a community of enthusiasts
ibbü aims to add a human touch to online shopping by connecting website visitors with savvy enthusiasts. Join this team of expert shoppers. Get recognised as an expert, start chatting with website visitors who need help and become a reference within the ibbü community.
Chat whenever, wherever
When you're ready, log in to ibbü from your computer or the mobile app. Chat with online shoppers when it suits you best, during the day, the evening or at weekends. All you need is an internet connexion and you can start earning some extra income.
Earn extra income
ibbü puts you in contact with brands that sell the products you are an expert in. You can earn up to £20/hour by answering the questions of online visitors. You can access all your past chats and the income you generate will be automatically transferred to your bank account on a weekly basis.
Already using ibbü












Marc
Liverpool, GB

I'm a geography teacher and love all sports but am particularly keen on hiking. I'd be delighted to answer any questions you might have.
£160
a week
100 chats
a week
97%
satisfaction
Hi. What do you think about the Peak Attack 60L bag?
Marc - ibbü sports expert
Hi! I personally use it for long hiking trails. It's pretty easy to adjust.
Stephanie
Manchester, GB

I was introduced to wine tasting by my father, he was a buyer for Parisian cafés. I'm really lucky I can spend time with producers and taste a whole range of wines every year. My favourites are Burgundy wines but I'm really not that fussy!
£153
a week
96 chats
a week
98%
satisfaction
Hi. I'm looking for a good white wine, simple and moderately priced for a party of 60 guests. Do you have any recommendations for me?
Stephanie - ibbü wine connoisseur
Hi. Do you already know which food menu will be served with the wine?
Amy
London, GB

I'm 29 and I'm a real fashion addict! My favourite designers are Marc Jacobs and Isabelle Marrant. I have a collection of more than 40 pairs of jeans ... I would describe my style as a streamlined. I like to combine the iconic with the unexpected.
£325
a week
206 chats
a week
96%
satisfaction
Hi. I'm usually a size 38, but I'm not sure which size I should choose for the Kate dress. Do you know if it's true to size?
Amy - ibbü fashion expert
Hi. You've made an excellent choice, the Kate dress is gorgeous! The fabric is stretchy and suits all body shapes.
Luke
Bristol, GB

I have shared a love of travel with my parents ever since I was a kid. For 3 years now, I have organised my life so that I can travel six months a year. I've visited all the continents and have loads of tips and advice to share about travelling. My last journey was to Peru!
£206
a week
129 chats
a week
95%
satisfaction
Hi. I'm preparing my next family vacation. I'm hesitating between Cambodia and Thailand. What do you think?
Luke - ibbü travel expert
These are two dream destinations. The choice will depend on what you want to do during your vacation. Do you prefer going to the beach, exercising or doing cultural excursions?
Marc
Sports expert
£160/wk
Stephanie
Wine connoisseur
98% satisfaction
Amy
Fashion expert
206 chats/wk
Luke
Travel expert
£297/wk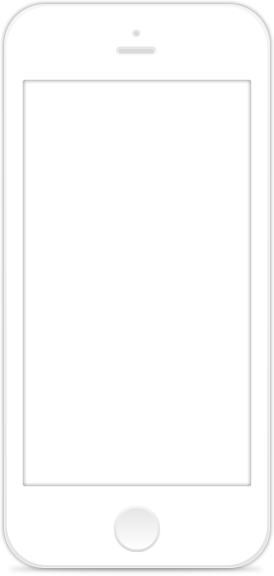 Apply to brand campaigns
Maybe you have a long commute or some time to spare in the evenings? With ibbü, you decide when you want to chat. You can access the list of brands looking for experts to support their customers and manage your own schedule.
A simple chat interface
When you're ready to start chatting, log in to ibbü via the app or from your computer. You will then start receiving questions from online shoppers who need help. When you want to stop, just log out.
Earn extra income and monitor your activity
In your profile, you can access all your past conversations, see the satisfaction levels of people you've chatted with and monitor the turnover you've generated. Your income is automatically transferred to your bank account on a weekly basis.
"I am chatting with online shoppers during the evening, at weekends or during my spare time. What I really like about ibbü is that I can help them by sharing my expertise. My main job is being a customer assistant for a tech retailer. The financial compensation I get from ibbü is a good additional income. "
"ibbü helps me in my transition period. I'm currently a full-time employee in a company but I plan to become a freelancer. ibbü is the perfect way to support myself during this period of change. Financially, it's a real bonus. It enables me to go to restaurants and some extras in my everyday life. I just went on a spa weekend with my boyfriend ;-)"
What next?
Start earning extra income